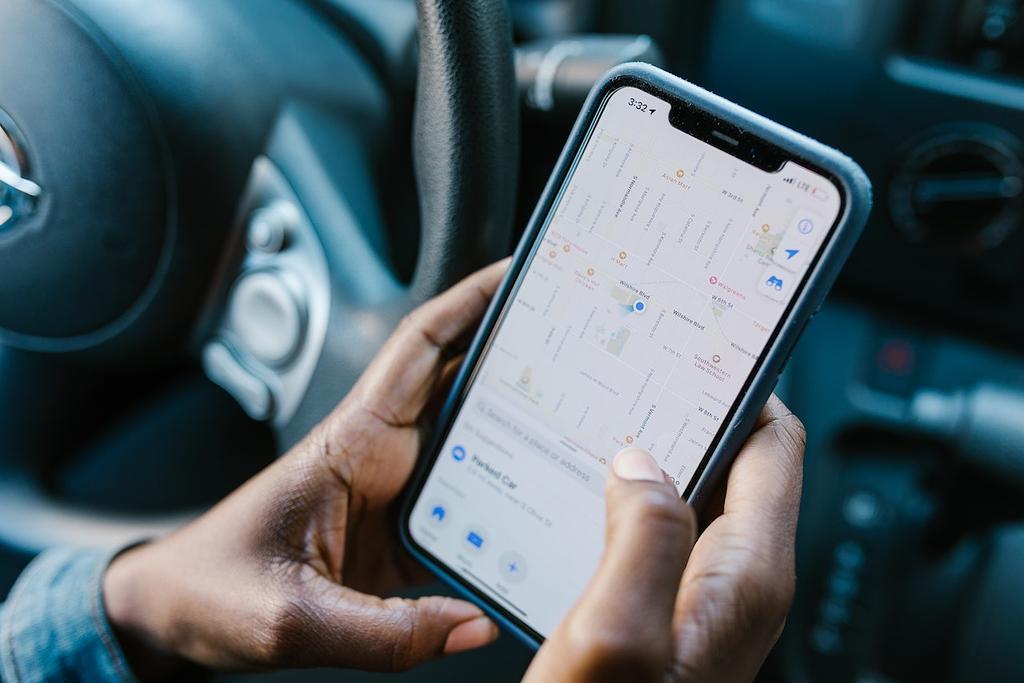 Are you tired of wasting time tracking employee hours? Are you looking to manage your payroll efficiently?
If so, you might want to consider using a GPS time tracking app. This can help you keep track of hours worked and make sure employees are where they're supposed to be.
In this article, we'll introduce you to some of the best time clock apps on the market and show you how to get the most out of them.
What Is a GPS Time Tracking App?
An app that tracks the amount of time your employees spend on a task is called a GPS time clock app. It uses GPS to track their location, and it can also be used to track the time they spend on their break. This can all be done from a mobile device.
Choosing the best time-tracking tool for your business or organization might be challenging due to the numerous choices available. But don't worry, we're here to help. We've put together a list of the best time-tracking apps out there, so take a look and see which one is right for you.
How Can a Time Tracking Help Your Business?
You can monitor how your employees are using their time with the use of a GPS clocking system. With GPS location tracking, you can determine their exact location and assume what they are doing, which helps with project management and job site management.
This is a great way to make sure that your employees are staying on task and not wasting precious time. It can also help you identify any areas where you may need to make changes in order to improve efficiency. A project management software, when used in conjunction with the accurate timesheets provided with a time tracking software, can really transform your business.
And if you're looking for a way to reduce overtime costs, a GPS time clock can be a big help there too. With accurate data on how long tasks are taking, you can better budget your resources and make sure that you're not overspending.


How Accurate is the GPS?
Breeze Clock's location tracking technology can be used with an iPhone, as well as a tablet or computer. The pin will be created when you turn on GPS when clock in or off a map showing a circle surrounding the detected spot. This circle displays the accuracy of this particular location in the GPS Sensors' data format. The actual location of the device can be located in the circles. The smaller the circles, the greater accuracy of a GPS measurement is.
What Are the Features of a Good Time GPS Tracking App?
Apps for tracking hours employees spent working are not all made equal. Some are, as a matter of fact, completely useless for certain types of businesses. So what characteristics should you consider when looking for a time tracking software that utilizes the global positioning system?
First and foremost, the app should have GPS tracking. This is essential for tracking employee time accurately. If an employee clocked in from home, the app should be able to track their location and mark them as working remotely. It should be able to use mileage tracking to track hours from mobile devices and be able to geofence time tracking for maximum accuracy.
The app should also have a time clock function. This way, employees can clock in and out using their phones or computer. This is a crucial feature for employee scheduling. And if they forget to clock in or out, the app should be able to automatically mark them as working or not working based on their GPS time tracker location.
Finally, the app should be user-friendly and easy to navigate. No one wants an app that's hard to figure out or that's constantly crashing. In combination with a good battery life and all the location services and features that are important to your business, a tool for tracking time like a GPS tracker app can give you insight as to how many hours are spent on each project and save time.


How to Choose the Right GPS Time Tracking App for Your Business
So you're thinking of using a time tracking app to help manage your employees' time. That's a great idea! But with so many options out there, how do you choose the right one for your business?
You must first pick which features will be most relevant for your business or organization. Do you need an app that tracks GPS location? Or one that can automatically deduct time from employees' work hours?
As soon as you narrow down your options, be sure to read the testimonials. Don't forget to try out the app before you decide to use it as well. Make sure it is simple to use, navigate, and if it is user-friendly.


How to Get the Most Out of a Time Tracking App
There are many options available when it comes to time-tracking apps. However, how do you know if the one you choose is right for you? Here are a few tips:
Make sure the app is compatible with your devices.
Familiarize yourself with the app's features.
Use the app to track time spent on specific tasks.
Use the app to create reports and invoices.
Integrate the app with your accounting software.
Use the app to monitor employee time usage.
Decide whether you need an IP address lock.
Decide how you want paid time to be reported.
Determine which job locations and employee clocks you will be tracking.
Consider integration with a payroll provider.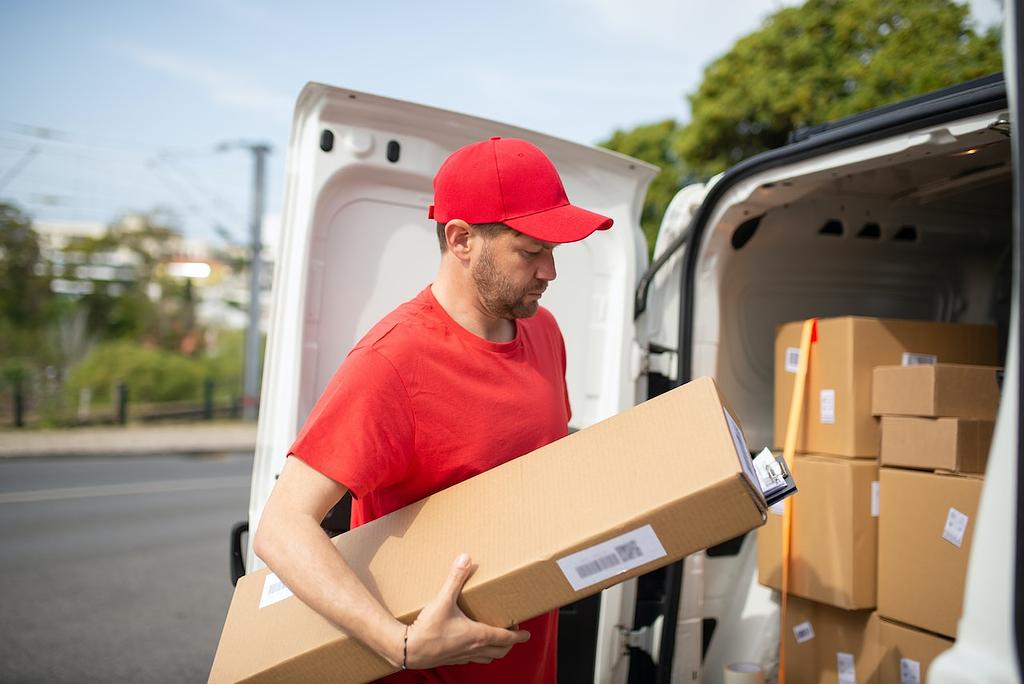 If you're looking for a way to better track employee hours, a GPS clocking system is something you might want to check out. A time tracking software can help businesses keep track of employee hours, as well as provide employees with a convenient way to clock in and out.
GPS-enabled time clock apps offer a number of benefits. Probably the most logical benefit is that it can help you keep track of the time your employees worked more accurately. This is because the app can track when employees clock in and out, as well as how long they work each day. This information can be incredibly beneficial in making absolutely certain that employees are actually working the hours they're supposed to be.
Another benefit of using a timesheet app is that it can help you to keep track of employee productivity. This is because you can observe the amount of time that employees spend on each task. This insight can be very useful in making sure that employees are working efficiently and not wasting time.
Finally, a time tracking software can also help you to better manage your employee rosters. This is because you can use the app to schedule employees' shifts and track their attendance. This information can be extremely helpful in making sure that your business is running smoothly and that employees are where they're supposed to be.


Introducing: The Breeze Clock App
So you're ready to start tracking your employees' time? Excellent! Which time clock app should you pick, though, with so many options available?
We recommend Breeze Clock, an app that uses GPS to track employees' location and time spent on the job. Here are some of the features that make it a top choice for businesses of all sizes:


Straightforward Time Tracking
Breeze Clock is a great choice for tracking employee hours because it is straightforward and easy to use. All you need to do is enter the employee's name, start time, and end time. Breeze Clock will then calculate the total hours worked and provide you with a detailed report. Advanced Reporting Breeze Clock's reporting features are second to none.
With Breeze Clock, generate reports on a single person or a team of employees. You can also run reports by date or by pay period. Breeze Clock's reporting features make it easy to record the hours your employee is working.


Geofencing Locations To Restrict Places To Clock In
Breeze Clock also gives employers the ability to set up geofenced locations. This means that employees can only use the time clock app while they are physically located at a predesignated location. This is a great way to ensure that employees are only clocking in and out from locations that are approved by the employer. Breeze Clock's GPS location time clocks make it easy to keep track of your employee's hours, and its geofencing capabilities ensure that employees are only clocking in and out from approved locations.


Know the Exact Location of Each Employee with GPS Time Clock
How do you monitor employees during their work hours? Breeze Clock's GPS time clocks have markers that show the location specific to a particular time. Your employees may often work long shifts on their way to and from the office depending on what they need. With GPS time tracking, you can monitor their location and make sure they are actually at the job site on the clock, or to avoid buddy punch if they arrive late for work.
If you want to know where your employees are at any given time, Breeze Clock is the best way to do it. If you are looking for a time clock that will help save you money, GPS Time Tracker App is the best option. Breeze Clock's GPS time tracker app can be used with our online software. This allows you to track employee hours as well as monitor their location while they work. You can also use our mobile app to check in on employees and make sure they are doing what they are supposed to be doing at any given time.
A Great Way to Keep Track of Overtime Hours While They Are On the Go.
Time tracking software can also help you control overtime costs. If you have an employee who works more than 40 hours per week or 60 hours per week, you may need to pay extra for these hours. Time clock apps give managers access to this information in real time so that any overtime payments can be made easily without having to contact HR or make additional phone calls.


GPS Location Time Clocks
Breeze Clock is a mobile app that offers GPS location time clocks. GPS location time clocks are a great way to keep track of your employee's hours while they are on the go.
Additionally, you will be able to keep track of your employees' whereabouts when the employees clock in. You will be able to see the driving route on a map and the time at each site, for example, if they are on a delivery route.
This helps ensure that all of your employees receive the proper compensation for their work and make sure they do not have to worry about having to pay late fees or have their pay docked when they may not have been able to get paid on time due to circumstances outside of their control (such as an accident on route).


Can the GPS Time Clock App Track Employees When They Are Off the Clock?
Yes. Currently it only tracks location on a clock. It cannot monitor employees who are not working. At Breeze Clock, privacy is integral to the company's mobile app. The GPS Time Clock app does not collect any application usage data from your employees. It only tracks their work hours, locations and times, which you can access at all times.


Will Breeze Clock's GPS Tracking Drain the Phone's Batteries Faster?
No, Breeze Clock uses low power usage, so the app sleeps when there is no motion detected.


Clock In from Any Phone And Even SMS
That's right, employees can clock in and out from any phone, even a regular cell phone. And, if an employee doesn't have a phone, they can even clock in and out via SMS. Breeze Clock is the perfect tool for tracking employee hours, no matter where they are or what type of phone they have.


Payroll & Job Code Reports
After the time and PTO entries have been approved, payroll reports can be generated. When filling out the selections for overtime, meal breaks, holidays, and flat tax, you can choose the time period for which you want to see the payroll data.
The report is divided into various components, including overall totals for the entire staff, attendance data, and totals calculated for regular, overtime, and PTO hours. Breeze Clock takes care of everything for you in a way that works for your company (Excel, PDF, or print format).
In addition to these main features, Breeze Clock also have the following advantages as compared to other apps of similar nature:
The app is straightforward and easy to navigate, so your employees will be able to use it without any trouble.
It's accurate. Breeze Clock uses GPS tracking to ensure that employees are recording their time accurately.
It's reliable. The app is backed up by a cloud server, so you can be sure your data is safe and secure.
It's affordable. One of the most cost-effective solutions on the market is the Breeze Clock's mobile app, which is accessible by monthly subscription.
If you're looking for an easy-to-use, accurate, and reliable time clock mobile app, we recommend Breeze Clock.


Conclusion
Although there are many excellent time-tracking applications available, not all of them are equal. Make sure you choose an app that is simple to use and works well with the workflow of your team.
Once you've found the right app, make sure to take the time to learn how to use it properly. This will ensure that everyone is on the same page and that everyone is getting the most out of the app.
Finally, be sure to use the data that the app gathers to improve your team's productivity.